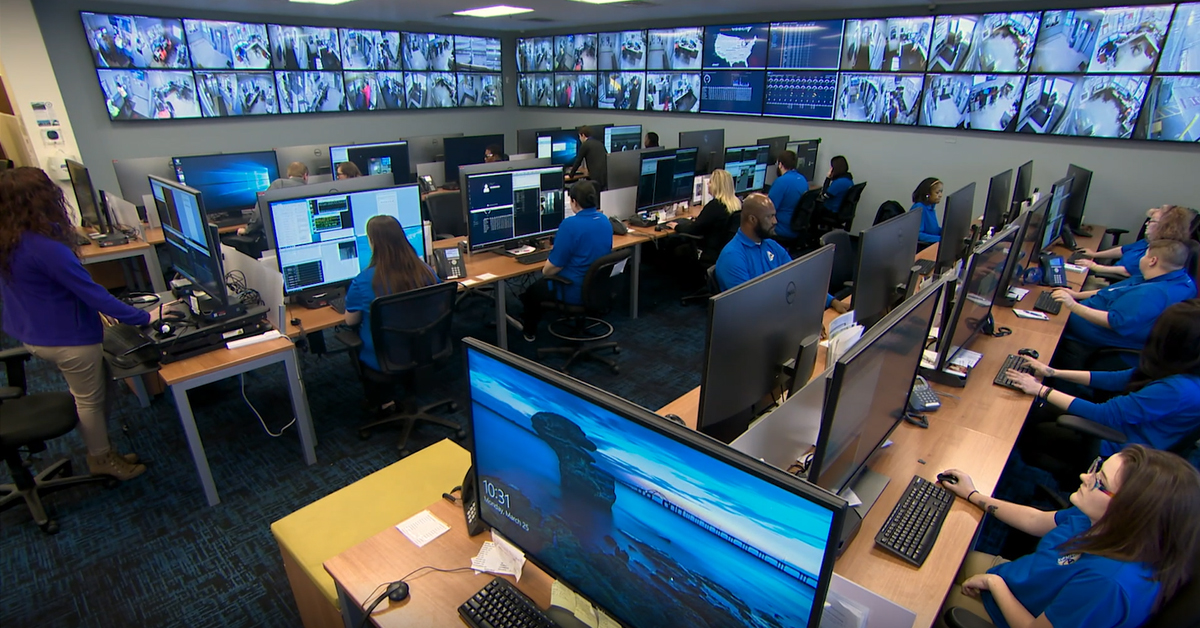 Founded in 2006, Remprex LLC has revolutionized how intermodal terminals and ports operate across the United States. Based out of Chicago, Remprex began offering Automated Gate System (AGS) to terminals across the United States with a wide variety of "Intelligent Operations" that include advanced technology, engineering, and data services. Remprex is able to improve their customer's day-to-day facility performance and assists in the hiring process at the sites they do business with, which includes roles from entry-level to director-level.
"We thought it would be somewhat of
thinking outside the box

in regards to what we have done thus far, and it actually worked out quite well to

move forward with utilizing GoToro."
Recruiter Quann Harris joined the Remprex team recently and has seen the struggles with their recruitment process. While looking for other markets to advertise their high volume of jobs, Quann and his colleague came across GoToro and decided to request a demo. They felt it was different from how they currently were advertising their job posts and decided to sign up for a trial.
"What initially stuck out to me was the option of
posting an ad in between posts on social media

– that got me on board."
Helping with Struggling Areas
At the start of his campaign, Quann expressed that their Denver, Colorado market was struggling to find qualified candidates and needed hires quickly. Within only a few weeks of using our proprietary advertising technology, our Digital Success Team were able to provide four direct hires. Quann credits the hires he has made to our team identifying the right demographic to target for the roles he needed to be filled. Our machine learning technology works to screen unqualified candidates, out-of-area applications, and puts the ads directly in front of those who are genuinely interested.
Transition from Talenize to L.E.O.
Remprex started with Talenize just before GoToro's launch of the new platform L.E.O., "Aesthetically, the new platform is a lot more attractive than Talenize," Quann said. "I also like the aspect of being able to connect with applicants directly through L.E.O., that's a huge plus." Adding in-app messaging for our clients is a vital part of L.E.O. along with analytics reporting, ranking candidates based on short-form answers, and customer access on the job level.
"We had been trying to
fill a position for over 12 months

and with GoToro, we were able t

o

fill that position within 15 days

– that's not something we've seen with other sourcing tools."
Decision to Renew for a Longer Term
Managing multiple advertisement sources while also reaching out to multiple candidates for various roles can be stressful. Our main goal at GoToro is to be the most effective platform for our customers and business partners. Quann experienced our results firsthand and decided to sign for extended campaign terms.
"There are some positions we are actually creating that I think GoToro will be ideal for – we have a new location that is a huge deal for us, and I think
GoToro will help us fill those roles
."
Connection with our Digital Success Team
Everyone that signs on with GoToro is partnered with a Digital Success Team to assist with optimization, job role or location changes, pacing ad spend, and ensure a successful campaign. Quann has been working with Kathryn Slate since the beginning of the Remprex campaign and has nothing but great things to say about their partnership. "Katie has been very, very helpful in the best way possible," Quann said. "She is flexible with my schedule and very responsive overall when I need something changed." Quann and Remprex are hiring efficiently and able to adjust running campaigns, replacing job roles and locations, while saving time and ad spend.
"My experience with GoToro has
been top-notch overall

.

This definitely works and I am very happy with our results so far."
GoToro is a digital job advertising company that provides a job ad tech solution to our Leading Edge Optimization (L.E.O.) platform. With our proprietary machine learning technology and omni-channel network, we secure qualified candidates quickly, using real-time data to optimize your ad spend efficiently. This technology is purpose-built to find the candidates you need, while giving you your time back and reducing cost per hire for high-turnover markets.
Request a meeting and learn how you can optimize your ad spend today.